Disused Pocklington canal stretch reopens for anniversary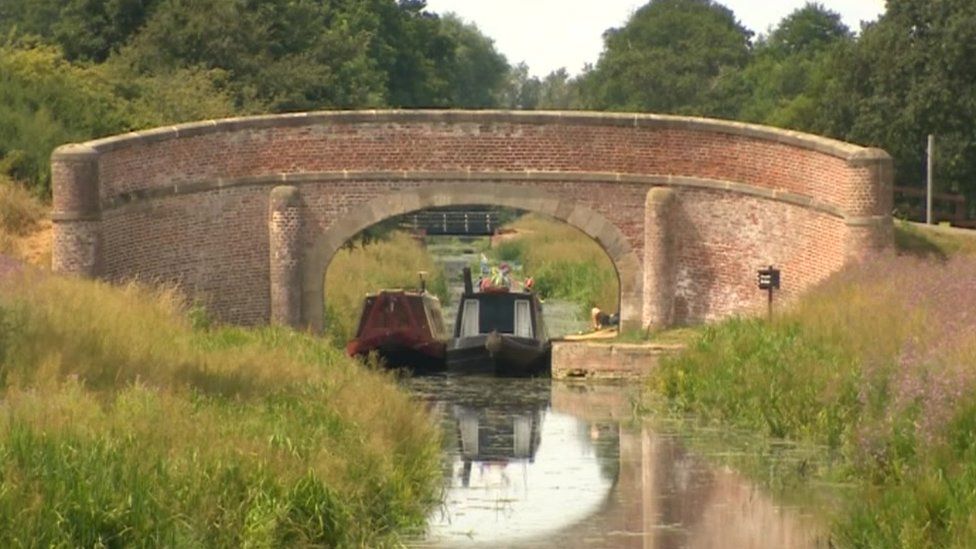 A section of a disused canal has reopened to boats to celebrate 200 years since it was built.
The Pocklington canal, in East Yorkshire, is now navigable for 6.5 mile (10 km) of its 9.5 mile (15 km) stretch.
The canal first opened in 1818 and the section between Melbourne Arm to Bielby Arm had been closed for 100 years.
The canal runs from Canal Head near Pocklington to the River Derwent near East Cottingwith.
Donations and fundraising have raised about £750,000 and organisers hope to raise more money to open the rest of the canal.
The majority of the canal's length is protected by three Sites of Special Scientific Interest, because of the important aquatic plants that live in and around the water, said the Canal and River Trust.
Several locks within the newly-opened section had to be restored and the canal dredged.
During the 20th Century the canal fell into disuse but survived plans to turn it into a dumping ground for chalk sludge.
Related Internet Links
The BBC is not responsible for the content of external sites.