Haile Sand fort in Humber estuary sold for £117,000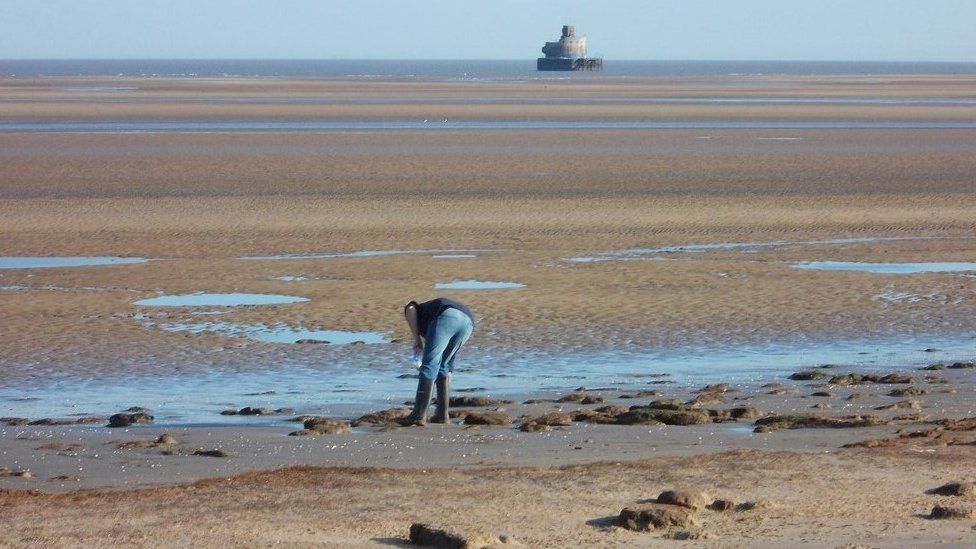 A World War One fort in the Humber estuary, which has lain empty since the 1950s, has been sold for £117,000.
Haile Sand Fort, described by auctioneers as "utilitarian in design," was built between 1915 and 1918 to protect the estuary.
The building, off Grimsby, had a guide price of £90,000 for the auction.
Auctioneer Lucy Crapper, from Blundells, in Sheffield, previously said: "It is a unique property and there's so much scope with it."
The identity of the new buyers is not yet known.
Its previous owners, who live locally, had bought it a number of years ago, Ms Crapper said.
During World War Two, Haile Sand Fort and the Bull Sand Fort, near Spurn Head, were attacked by German U-Boats and aircraft.
A steel mesh was stretched between the forts across the mouth of the estuary to prevent enemy submarines getting to the large ports Hull and Grimsby.
Related Internet Links
The BBC is not responsible for the content of external sites.