Jamie Whiteman: Council 'missed opportunities' in paedophile skater case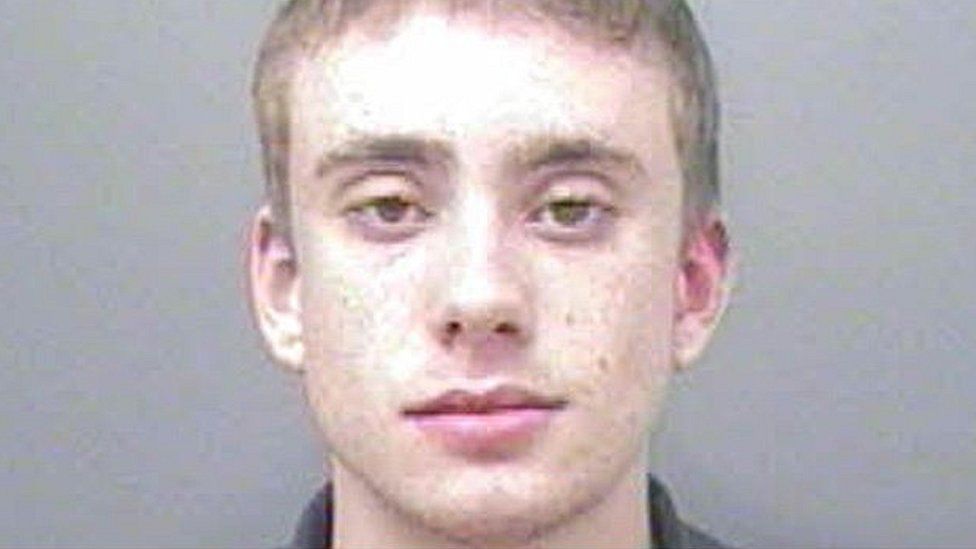 A council took "no further action" when a paedophile ice skater persuaded a girl to share indecent images with him, a review has found.
Hull Children's Social Care (CSC) found out about the photos in May 2013 but Jamie Whiteman was not barred from the city's Ice Arena until October.
Whiteman, 22, was sentenced in 2015 after admitting abusing five girls.
The report said Hull CSC had "missed opportunities to share information and make a full assessment of the risks [he] might pose to children when they decided to take no further action".
He pleaded guilty to 16 offences in total and served half of a three-year sentence at a young offenders institution. Whiteman has since been released.
It said the CSC was also told of an earlier incident in which Whiteman was caught trying to film a girl changing at the Nottingham Ice Centre, by placing a mobile camera in the ceiling.
The skater was given an informal warning by Nottinghamshire Police in May 2012 and he admitted committing similar acts before, the report said.
But he was allowed to continue skating at Nottingham Ice Centre, which had put in place safeguarding measures, before moving to Hull later that year.
However, staff at Hull Arena were unaware of the previous incident.
In August 2013 the CSC was warned again about the skater and he was later barred from the Arena following a joint investigation with police.
Whiteman went on to commit further sexual offences and his offending came to light in October 2014, the report found.
In its report, Hull Safeguarding Children Board also said Nottinghamshire Police missed two opportunities to share information about his previous incidents.
"There might have been an opportunity to put risk management arrangements in place at the Hull Ice Arena when [he] went to skate there had information been shared about the incident in Nottingham, although any such measures are unlikely to have prevented further offending," the report said.
Whiteman, who represented Great Britain at the World Junior Figure Skating Championships in 2013, groomed girls as young as 12 in Hull over several months.
The city council previously said Whiteman had not been employed by the authority as an ice skating coach and it took "immediate action" to limit his access at Hull Arena when concerns arose about his behaviour.