Scunthorpe steelworkers tribute sculpture unveiled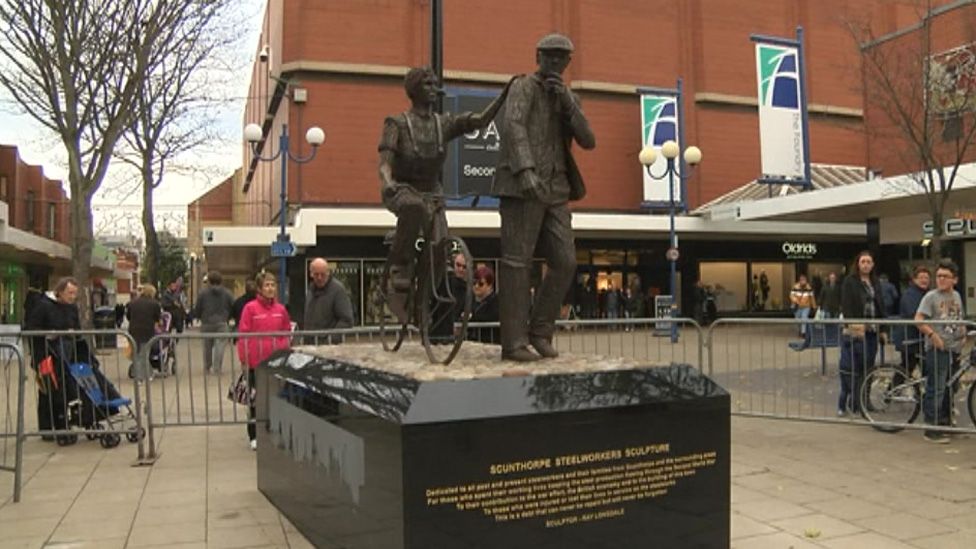 A statue paying tribute to Scunthorpe steelworkers has been unveiled in the centre of the town.
The artwork by sculptor Ray Lonsdale depicts a man and a woman returning home with a bicycle after a shift in the town's steelworks during the 1940s.
Volunteers in North Lincolnshire spent seven years raising £48,00 towards the cost of constructing the two life-sized figures on top of a plinth.
It was unveiled on the High Street by the town's Labour MP Nik Dakin.
The project's manager, Adrian Holmes, said the statue was a monument to the "town's steelworks heritage".
"The sculpture is all about everyday people that have worked on the steelworks over the years, right through to the present day and into the future," he said.