Horse riders have 'no deal' Brexit, stable owner claims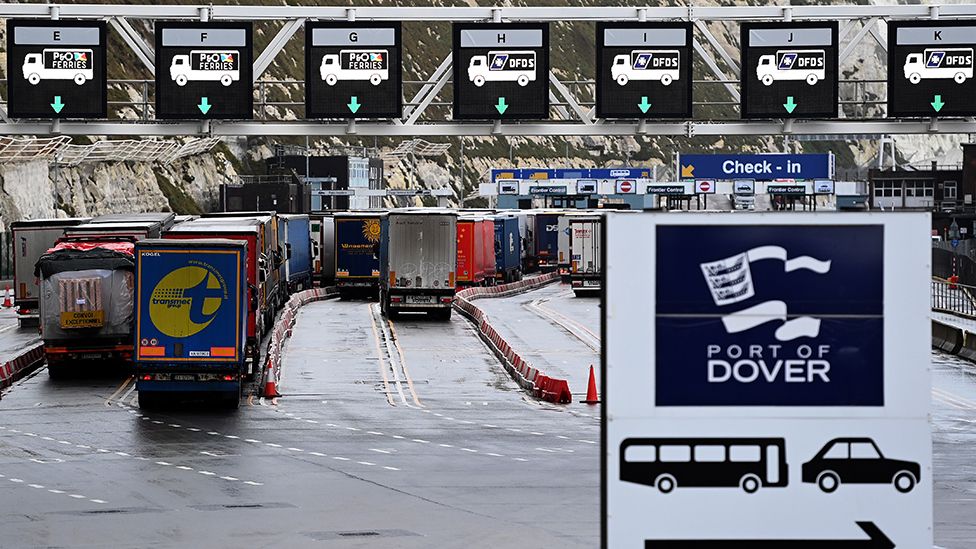 A show jumping trainer has said that Brexit has stopped her taking horses to Europe to compete in events.
Rachael Williams, from East Yorkshire, said there had been delays and confusion over the new requirements for taking live animals to the continent.
Ms Williams said she had made three attempts to attend events in Italy and "every time we've failed".
The government said it was training more vets to carry out the inspections required under the new regulations.
Ms Williams, who runs a stable near Howden, said she would usually travel to Europe around 10 times a year, taking three riders and six horses to various competitions.
"We were told that if you were jumping internationally and if you had your horses registered with the Dutch federation, passport and things like that, you would get better travel and it would just simply be the same - and it is not," she said.
"We haven't had a good Brexit deal at all, in fact we've had no deal."
Jan Rogers, from the British Horse Council, said the problems seemed to be widespread.
"Horses now need to have residency and isolation periods, blood tests for certain diseases, export heath certificates, online export declarations, customs notifications or bonds, additional equine identification documents, in some cases Kent Access Permits, as well as Covid-19 tests understandably. All within strict timelines prior to departure," she said.
Ms Rogers said her organisation was working with the Department for Environment, Food and Rural Affairs (Defra) to find solutions and to raise awareness among horse owners about the new regulations.
Defra said it was spending £800,000 for free training for vets and local authority officials.
The department added that the number of vets qualified to sign Export Health Certificates had increased from around 600 in February 2019 to approximately 1,500 currently - and this number continued to grow.
Related Internet Links
The BBC is not responsible for the content of external sites.