Driffield crossbow killing: Victim to fight on for law change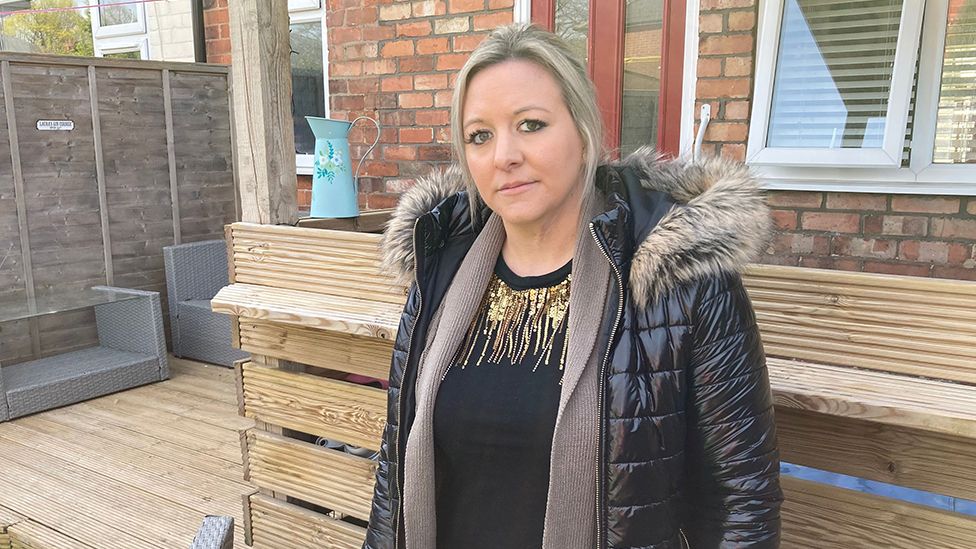 The partner of a man killed by a crossbow-wielding neighbour will continue fighting for tighter rules on their ownership after the government said it would not review laws.
Laura Sugden was seriously injured and Shane Gilmer died when Anthony Lawrence broke into their East Yorkshire home.
A petition, setup by Ms Sugden, calling for new legislation regarding crossbows attracted 40,000 signatures.
The Home Office responded saying it had no plans to legislate further.
"I am really disappointed," Ms Sugden said.
"I am not asking for them to be banned, I am just asking that people have checks simply the same as what you would require for holding a shotgun licence.
"Anybody can go out and buy a crossbow for as little as £150 and as long as they are over 18 there's no record of them buying one."
Ms Sugden, who was pregnant at the time, and Mr Gilmer, were attacked by 55-year-old Anthony Lawrence at their home in Southburn, near Driffield, on 12 January 2018.
Lawrence was later found dead in a motor home in the North York Moors.
The coroner who heard the inquest into Mr Gilmer's death also urged the government to review the existing legislation.
Prof Paul Marks wrote to the Home Secretary saying without changes "there is a risk that future deaths will occur".
Responding to Ms Sugden's petition, the Home Office said it was "deeply saddened" by what had happened to Mr Gilmer and Ms Sugden.
But it added: "At the present time, we believe the laws around crossbows strike the correct balance between protecting the public and also allowing people to own and use crossbows for legitimate activities."
Ms Sugden said she was undeterred.
"That response certainly isn't going to stop me pursuing this. One life lost in my opinion is far too much, I will just carry on," she said.