Discarded bullet explodes at Hull metal recycling plant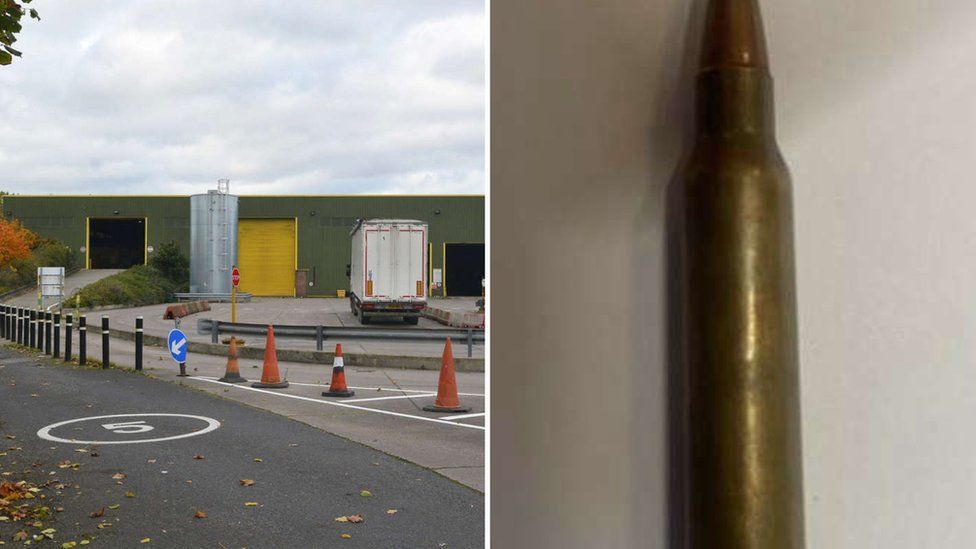 A live bullet exploded "with a loud bang" at a metal recycling plant after the ammunition had earlier been disposed of at a household waste site.
The bullet was set off by machinery sorting through rubbish at the metal facility in Hull after it was sent from a recycling site near Bridlington.
No-one was hurt in the incident, East Riding of Yorkshire Council said.
A second live round was also discovered in the same waste from the Carnaby recycling facility, near Bridlington.
Paul Tripp, from the council, said: "This was a potentially dangerous situation and someone at the recycling site could have been seriously hurt.
"The person who had these bullets maybe hadn't realised they were live and thought they were doing the right thing by recycling them.
"But these are dangerous items and they need to be disposed of safely and carefully by taking them to a police station."
People have also been urged by the authority not to put batteries in their wheelie bins after one caused a fire in the back of a bin lorry in Bridlington on Wednesday.
Related Internet Links
The BBC is not responsible for the content of external sites.