North Lincolnshire community replaces stolen Christmas toys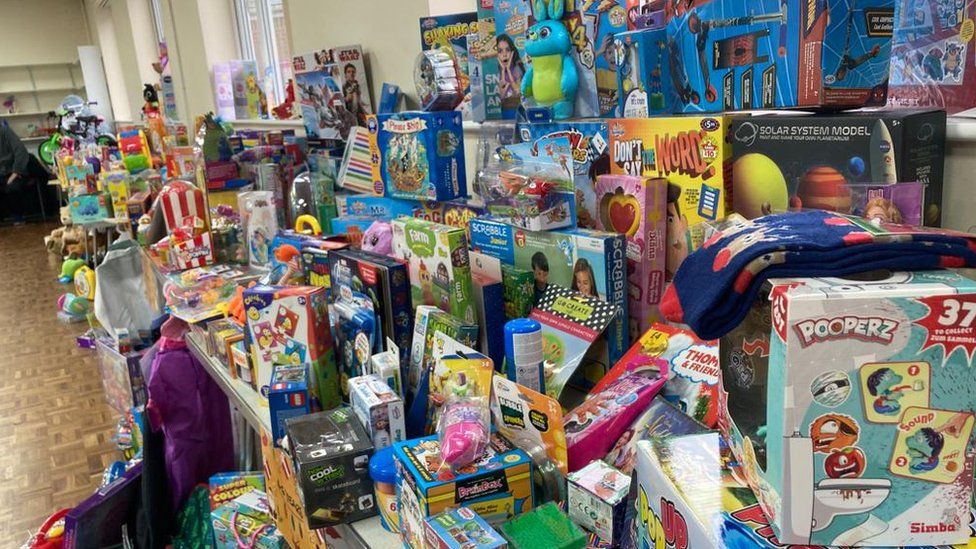 Charity workers have thanked a generous community for donating Christmas presents for children after their warehouse was broken into.
Christian Action and Resource Enterprise (Care) collects gifts for children across North East Lincolnshire who may otherwise go without.
In total, £1,500 worth of toys was stolen earlier this week, but an appeal has seen hundreds of new gifts donated.
Stephen Durkin, from Care, said: "Thank you isn't enough."
The aim of the charity was to give children an age-appropriate present to open on Christmas Day when they might otherwise have gone without, Mr Durkin said.
But he added that workers were left "devastated" after thieves stole so many gifts.
"We have the worry of what have we got left? Will it be enough?" said Mr Durkin.
"Because we do this for the children and will help in excess of 700 children, the aim is we don't want to disappoint."
A social media appeal was shared widely following the break-in and kind-hearted people flooded the warehouse with new donations, including over £2,000 in cash.
Carl Walker, 65, collecting a gift from the charity in Cleethorpes for his three-year-old grandson, said it made "a lot of difference".
He added: "We've been on Universal Credit and I've got a flat and all the bills are coming in and it's Christmas time. I can't afford to buy anything."
Responding to the donation of so many new gifts, Mr Durkin said: "The biggest thank you I could give, really. Thank you isn't enough."
Police are appealing for people to come forward if they have information about the theft.
Related Internet Links
The BBC is not responsible for the content of external sites.