CCTV image of sex attack suspect in Maidstone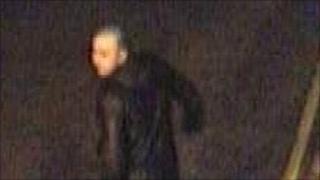 A CCTV image of a man suspected of sexually assaulting a woman in Maidstone and then offering £10 as an apparent apology has been released.
The 19-year-old woman was walking to her car following a night out with friends at the Beluga Bar when a man tried to grab her.
She ran down a pedestrian ramp into the King Street bus station but the man caught up and attacked her.
Kent Police have appealed for anyone who recognises the man to come forward.
The woman, who does not want to be named, said the attack just before midnight on 16 April, had been a "terrifying ordeal".
She said: "'I'd been celebrating a friend's 19th birthday that evening but because I wasn't feeling well decided to leave early.
Walk faster
"Although my friends offered to walk me to my car I told them I would be OK and as I left I rang my boyfriend on my mobile so he could keep me company."
As the woman walked past the entrance to the Chequers Centre, a man walking in the opposite direction tried to grab her.
She said: "He carried on walking but as I passed the Maidstone Gateway building he turned around started walking back towards me again.
"I was still on the phone to my boyfriend who told me to walk faster and I ran down the pedestrian ramp into the underground bus station.
"But he caught up with me and grabbed me again."
During the assault the attacker offered £10 to the woman as an apparent apology.
Kent Police said the suspect was in his late 20s or early 30s. He was of chunky build with a round face and shaven dark hair.