Friends express shock over 'hit-and-run' Ibiza death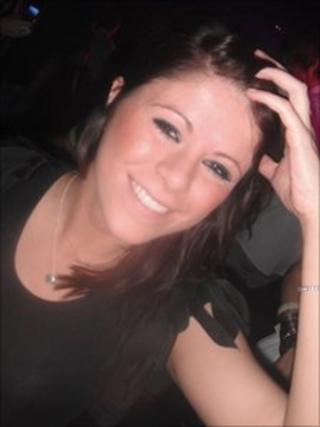 Friends of a Kent woman who was killed outside a nightclub in Ibiza have told of their shock over her death.
Francesca Foulkes, 21, of Rainham, suffered fatal injuries when she was hit by a suspected hit-and-run driver in San Antonio on Sunday.
Michelle Godden, who named her baby after her friend, said: "I still don't believe it now.
"I'm still waiting for her to come home and tell me all about her holiday and meet the new addition."
Ms Godden said did not get the chance to tell Ms Foulkes she had named her baby Francesca.
She added: "I didn't text her or tell her because I wanted to surprise her.
"To be honest I've been finding it really hard to call [my baby]... by her name, we've all been calling her 'Little One'."
Another friend, Desia Wood, said people who knew Ms Foulkes planned to arrange a memorial event for her.
A van driver has been arrested in Ibiza in connection with her death.