Kent lawyer loses retirement age discrimination case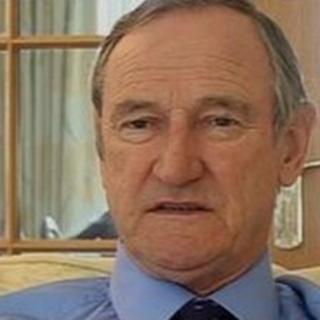 A Kent lawyer who sued his own firm of solicitors when he was made to stop work at 65 has lost his discrimination case at the Court of Appeal.
Leslie Seldon, from Bidborough, now 69, had argued his compulsory retirement was not lawful because it was part of a clause in a partnership agreement.
It was dismissed on the grounds the firm had the same aim as the government and could not be called unlawful.
The case had been postponed because of legal action over the retirement age.
Mr Seldon was a senior civil litigation partner for 35 years at the law firm Clarkson Wright Jakes, which is based in Orpington, south-east London.
'It is disappointing'
He had to stop work at 65 according to the terms of his partnership agreement.
Sir Mark Waller, who dismissed the appeal, said the actions of the law firm were justified because "it is in the interest of young would-be employees and actual employees that there should be a policy providing a greater likelihood of employment and reasonable prospects of promotion."
He added: "It seems to me that an aim intended to produce a happy work place has to be within or consistent with the government's social policy justification for the regulations.
"It is not just within partnerships that it may be thought better to have a cut-off age rather than force an assessment of a person's falling off in performance as they get older."
Mr Seldon's case had been backed by the Equality and Human Rights Commission but opposed by the Department of Business, Innovation and Skills.
John Wadham, from the Equality and Human Rights Commission, said: "As a society we are living longer and have longer working lives.
"People often need to, or want to, work beyond the age of 65 and age-related stereotypes about what people can and cannot do beyond that age are no longer applicable.
"It is disappointing to see the court reinforcing the view that everyone should finish work when they turn 65, regardless of their circumstance."
On Wednesday, the government announced it was planning to scrap the default retirement age in the UK from October 2011.
Under the proposal, employers would not be allowed to dismiss staff because they had reached the age of 65.
Last year Age UK challenged the default retirement age rule in the High Court but was unsuccessful.