Staff at Dartford theatre angry at volunteer drive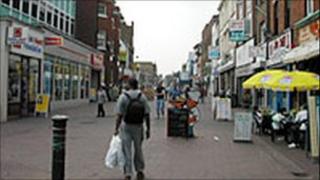 Front-of-house staff who work casual shifts at a north Kent theatre fear they are being replaced by volunteers.
About 20 ushers at the Orchard Theatre in Dartford said their hours had been cut by up to 50% since dozens of volunteers were recruited.
HQ Theatres said volunteers were not being recruited to replace staff but to involve the wider community.
The public services union, Unison, said the quality of service for theatre patrons had been affected.
Conciliation service
Unison's Steven Warner said: "Some of these people were working probably 20 times a month, now they're working five if that."
Sue Smith, who has worked as an usher for nine years, said: "When we compare our wage slips to last year, every single one of us has earned less."
HQ Theatres, which runs the facility on behalf of Dartford Borough Council, told BBC Radio Kent the volunteers were not being brought into replace staff.
It said talks had taken place through the conciliation service Acas to make sure employees did not lose out.