Kent road rage shooting man jailed for 10 years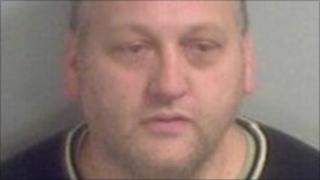 A man has been jailed for shooting a driver in the stomach with a homemade gun during a road rage attack in Kent.
Paul Smith, 46, of Friars Way, Dover, was previously cleared of attempted murder but convicted of wounding with intent, at Canterbury Crown Court.
He was sentenced to 10 years in prison and five years on licence.
The court heard he shot James Saunders at point blank range during a confrontation in Alkham Valley Road, in Alkham, near Dover, on 26 October.
Smith, also known as Andrew Bywater, said he was heavily depressed and suicidal at the time.
He claimed he bought the homemade weapon to take his own life, the court was told.
Mr Saunders had part of his bowel removed during surgery at the William Harvey Hospital, Ashford, following the attack.
Smith admitted possession of a firearm at and also pleaded guilty to possessing 1.7kg (3.7lbs) of amphetamine.
Det Ch Insp Lee Whitehead said: "Today's sentence will bring some closure to Smith's victim.
"Mr Saunders has suffered life-changing injuries but is now rebuilding his life, following what was a vicious and unprovoked attack.
"He was enjoying a night out with his girlfriend and a friend when events changed beyond what anyone could imagine."
He added: "Smith was driving erratically and when Mr Saunders remonstrated with him, he lost his temper and shot him.
"Kent Police take any offence involving a firearm very seriously and will seek to prosecute wherever sufficient evidence is present."