Man who pushed woman on to railway in Kent loses appeal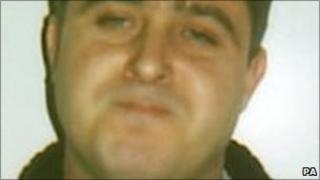 A jail term imposed on a man who pushed a woman on to a live railway track in Kent after a row about him smoking was "fully justified", a court has ruled.
Ionel Rapisca was convicted of causing grievous bodily harm after he shoved Linda Buchanan, 59, off the platform at Farningham Road station in August 2008.
She landed near a 750-volt rail and broke her wrist.
Rapisca's appeal against the four-year sentence was rejected by three judges at the Court of Appeal on Wednesday.
'Appalling behaviour'
The incident was described as a "grave" offence by Lord Justice Leveson, Mr Justice Owen and Mr Justice Flaux.
Mr Justice Flaux said the sentence imposed in March was "fully justified" because of the the gravity of the crime and the need to deter others from "appalling behaviour such as this".
During the trial Maidstone Crown Court heard that senior management consultant Ms Buchanan warned Rapisca against smoking at the station.
The following day she encountered the carpenter again as she waited for the 0712 BST service.
The court heard that Rapisca made an "obscene noise" with his mouth before shoving her on to the track with both hands.
Ms Buchanan suffered a fractured wrist in the attack, severe bruising to her thigh, as well as post-traumatic stress disorder.
The trial judge told Rapisca his actions could have killed Ms Buchanan.
The Court of Appeal judges were told she was recovering but still needed treatment.