Historic Mote Park in Maidstone secures £1.8m boost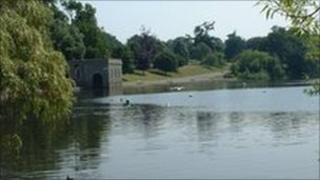 A public park in Maidstone has secured a £1.8m lottery grant to carry out restoration and conservation work.
Plans for Mote Park include bringing the 19th Century pavilion back to its former glory, and improved play areas, toilets and parking.
Mote Park is Grade II listed and is Maidstone's largest park, covering more than 450 acres.
The funding has come from the Parks for People programme funded by the Heritage Lottery Fund and the Big Lottery Fund.