Sister of dead man 'heard gunshots' in street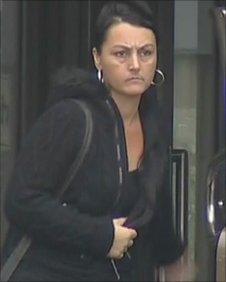 The sister of a man who died and another brother who was seriously injured in a Kent street has described hearing gunshots at the scene.
Caroline Morris was giving evidence in the trial of her brother Bill Treeby, 50, his wife Charity, 51, and their sons Billy, 29, and George, 23.
The defendants deny murdering father-of-five Jack Treeby, 43, who died after being run over with a Range Rover.
They also deny attempting to murder Gary Treeby, who was shot in the leg.
The four, of Queen Street, Paddock Wood, each deny a charge of causing grievous bodily harm (GBH). They also deny the attempted murder and attempted GBH of Jack Treeby's son, Jack.
Maidstone Crown Court has been told the events of 27 December 2009 took place in Quarry Road, Tovil, three days after a family row on Christmas Eve.
The family had gathered at the home of another sister, Mary Treeby.
Ms Morris told the court that Bill and Charity Treeby, who was known as Chart, were racing up and down the road, shooting guns from their car windows.
She was asked by prosecutor Jonathan Higgs what she heard aside from the gunshots.
She replied: "He said, 'Give it them. Kill them. Let them have it'."
Mr Higgs asked if she recognised the voice.
"I definitely identified my brother Bill's voice," said Ms Morris.
"And I think I heard George, his son, say, 'You can have it. Go on Chart. Go on. Let them have it'."
Earlier on Monday another sister, Alison Treeby, told the court she had heard the screeching of cars and shouting in the street in Quarry Road.
She said the four defendants were tearing up and down the road shooting guns out of the window.
When she went out into the street a short time later, she found her brother Jack face down dead and Gary seriously injured.
Related Internet Links
The BBC is not responsible for the content of external sites.