Margate people invited to share sea stories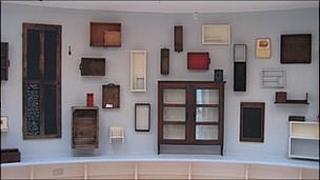 A building on Margate's seafront has been turned into a "Curiosity Sea Shop" where residents are being invited to share their stories about the sea.
A booth has been set up for people to tell their stories and show interesting objects which could be anything from a button to a shell.
The project at Droit House has been set up by Turner Contemporary to develop Thanet's coastal heritage.
It started on Saturday and is being run on selected weekends.
Organisers want to hear old tales, childhood recollections, local myths or people's personal experiences of their town's connection with the sea.
Learning officer Keiko Higashi said: "I'm really looking forward to hearing all the unique stories and uncovering the intriguing seaside memorabilia that have been hidden away in people's thoughts and homes.
"This is a great opportunity to record people's fascinating stories so that they are not lost, but celebrated."
Building work on the £17.4m Turner Contemporary started in November 2008. The art gallery is due to open in spring next year.