Kent water mains work delayed to help Christmas trade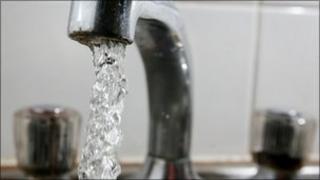 A £176,000 scheme to replace a water main in Kent has been postponed until next year.
The eight-week project to replace the pipe between Penshurst and Fordcombe, which would have led to the road being closed, was to have started on Monday.
Complaints from businesses about disruption to Christmas trade have led to work being postponed until January.
South East Water said it had agreed to delay the work but wanted to emphasise how important it was to the local area.
Narrow road
Delivery manager David Brend said: "After listening to concerns from local businesses we worked with Kent Highways to find an alternative option.
"We have now agreed that this work should be delayed until January when trade will be much quieter."
But he said the area had recently seen 19 bursts which had caused considerable disruption to residents including flooding, interruptions to water supply, damage to the road surface, and emergency road closures to carry out repairs.
He said the road would have to be closed in January, but South East Water would try to reduce the construction time as much as possible while replacing the 820m water main along the Spring Hill B2188.
Kent Highways had advised closing the road for the duration of the work, because the stretch between Colliersland Bridge and Springhill Farm was particularly narrow, he added.