Plan to regenerate Dartford town submitted by Tesco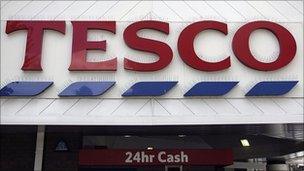 A revised plan to regenerate Dartford town centre with a supermarket, other retail outlets and more than 100 new homes has been put forward by Tesco.
Planning permission for hundreds of homes and a Tesco store in Lowfield Street was refused by the government following a public inquiry in 2005.
But Tesco said it had listened to residents' concerns and returned with a scheme smaller in scale and density.
The company said it would create up to 400 jobs for local people.
The number of new homes has been reduced from 937 to 176, and plans for an access road close to the war memorial have been dropped.
The company has also pledged to build a new clubhouse for the Glentworth Ex-Service Club and preserve Market Street car park.
Jonathan Simpson, Tesco's corporate affairs manager, said: "We've listened carefully and have developed new proposals which take these comments on board.
"Our new proposals will still create hundreds of jobs for local people as well as new space suitable for other big name retailers and new community facilities."
The borough council hoped the new shopping complex, including a Tesco superstore, along with affordable housing, would revitalise the town.
But the original scheme, which would have meant demolishing part of Lowfield Street and building a road through Central Park, was fiercely opposed by residents.
Jeremy Kite, the leader of the Conservative-controlled council, said he believed the new design reflected Dartford's market-town traditions.
"Dartford desperately needs improvement and these proposals are a major step towards that," he said.
A public consultation on the proposals is being held at 26 Lowfield Street from 1030 to 1730 GMT on Thursday, and from 1030 to 1530 GMT on Saturday.
Related Internet Links
The BBC is not responsible for the content of external sites.