MP Helen Grant urges delay to Maidstone Hospital change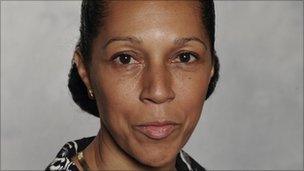 A Kent MP has urged the health secretary to delay a decision to move consultant-led maternity services from Maidstone Hospital to Pembury Hospital.
Andrew Lansley has backed plans that will leave Maidstone with a midwife-led birthing unit.
NHS managers have said the changes, due to take effect next year, are in the best interests of patients.
Conservative MP for Maidstone, Helen Grant, said: "I have written to Andrew Lansley seeking clarification.
"I've also asked him to delay the implementation of the idea until GPs are in a position to review the situation when they themselves become NHS commissioners.
"I think it's irrational, unacceptable and I can't support it at all. It fails to address the fact that local GPs in our area vehemently opposed the downgrading.
"It ignores the secretary of state's own criteria for reconfigurations and in my opinion goes against the NHS White Paper which places GPs at the heart of our NHS."
More than 20,000 people signed a petition to keep full maternity services at Maidstone Hospital, which was delivered to Downing Street.
Glenn Douglas, the chief executive of the Maidstone and Tunbridge Wells NHS Trust, said the new unit at Pembury Hospital, near Tunbridge Wells, would provide more consultant cover for midwifery and maternity care.
The benefits outweighed the disadvantages of "people having to travel a bit further for their care," he added.
Related Internet Links
The BBC is not responsible for the content of external sites.