Jailed Kent backpacker returns to UK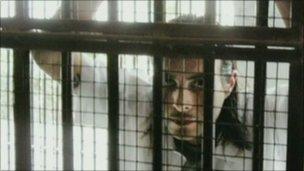 A Kent backpacker jailed in India for drug-smuggling has arrived back in the UK to serve the rest of his sentence.
Former City worker Patrick Malluzzo, 32, of Dartford, was given a 10-year sentence in 2006. He has always maintained his innocence.
His request to serve the remainder of his sentence in a UK jail was approved by the Indian Government last year.
During his time in prison in Rajasthan, he shared a cell with more than 50 other inmates.
His mother, Teresa Malluzzo, said: "I have waited seven long years for the day I would be reunited with my son.
"There is a long, hard road ahead for all of us but, at last, we can start the job of rebuilding our lives."
Fair Trials International (FTI), which campaigned for his return, said Malluzzo was jailed after a trial where he had poor representation, could not understand proceedings, and was given no opportunity to give evidence or call witnesses.
FTI chief executive Jago Russell said: "After seven years in an Indian prison, thousands of miles from home, we are delighted that Patrick has been transferred back to the UK.
"It is a travesty of justice that Patrick is coming home with a guilty conviction but, having visited him in Kota jail, I can easily understand his decision to abandon the fight for a fair trial in India so that he could come home."
Mr Russell said FTI abandoned a plan to take the case to the Indian Supreme Court last year because it would have meant Malluzzo spending another two years in prison there.
Instead, campaigners applied for him to be transferred to a UK prison.
Malluzzo was backpacking in India in 2004 when a friend took his bag from Rajasthan to Goa so he could travel lightly.
The friend accidentally left three bags, including Malluzzo's luggage, on a train. They were found to contain about 42lbs (19kg) of cannabis resin.
Malluzzo claims the first he knew about it was when he was arrested at Mumbai airport as he tried to leave India.
Related Internet Links
The BBC is not responsible for the content of external sites.