Kent juvenile prison 'improving' but concerns remain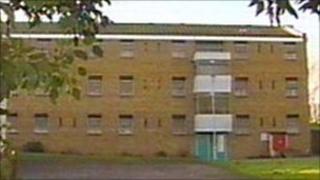 A Kent young offenders' institute described as "seriously unsafe" in 2009 has made some improvements but is still in "intensive care".
Prison inspectors who made a surprise visit to Cookham Wood, in Rochester, in October said the facility was safer but there were still concerns.
Problems included bullying, assaults on staff and failings at a unit set up to manage the most troubled inmates.
In 2009 a report said the facility was "seriously unsafe".
Two months after the most recent prison inspection specially trained prison officers had to be deployed to deal with a disturbance at Cookham Wood.
'Off critical list'
About a dozen teenage inmates threatened staff at the facility during an incident which the Prison Service said lasted about eight hours.
The latest report said staff relied on "formal processes" because they were "anxious about engaging individually with young people" and a "significant number of young people never received any visits".
Chief inspector of prisons, Nick Hardwick, said: "The YJB [Youth Justice Board], NOMS [National Offender Management Service] and ministers should be in no doubt that although Cookham Wood may be off the critical list, it should remain in intensive care and needs intelligent support if that progress is to be sustained.
"The establishment is safer than it was when we carried out our last inspection, but staff and management need support and stability to build on that to deliver consistently effective relationships with young people.
"The safety of the prison will depend on these relationships, and they are the key ingredient in helping the young people move to law-abiding and useful adult lives."
Frances Done, chair of the Youth Justice Board, which places offenders at the institution, said: "We are pleased that the chief inspector has recognised the recent progress made at Cookham Wood.
Whilst the improvements are welcome, the YJB recognise there is still more to be done. The YJB will continue to support the Governor and staff in building upon the progress identified in the report and addressing those areas that require improvement.
"We are also committed to listening to the view of young people to drive improvements at the centre."
Penelope Gibbs, of the Prison Reform Trust said while it was reassuring that some progress had been made there was much to be concerned about.
She added: "More than a quarter of boys received no visits from friends and family, fewer than half could shower every day, boys with disabilities 'reported disturbingly high levels of bullying' and routine strip-searching on arrival was ongoing, despite recommendations to the contrary.
"While there have been some improvements, the prison is still not judged to be sufficiently safe, yet is operating at near capacity."