Kent to host 180 royal wedding street parties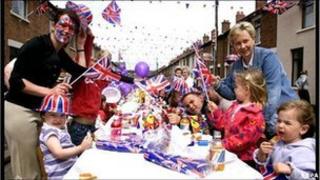 Residents in Kent are set to host more than 180 street parties to celebrate the royal wedding.
The number of applications approved by Kent County Council has more than tripled in the past month.
Councillors said the increase was down to the fact it waived charges for parties in residential roads.
Of the 182 parties planned, 22 are in Maidstone, and in Gravesend more than 400 people are due to parade through the town the day before the wedding.
Director of Kent Highways, John Burr, said: "This is a very special occasion and we wanted to make it easy for our residents to enjoy the Royal couple's big day.
"We are pleased so many people will be able to join in the national celebrations."