Kent academy's replacement for suspended head teacher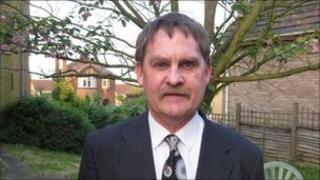 A new Kent academy has appointed a temporary replacement for its former principal, who was suspended following a performance review.
Andy Reese has been made interim executive principal of the Bishop of Rochester Academy, in Chatham.
The 54-year-old replaces Christopher Sweetman, who took charge when the academy opened in September but was suspended earlier this month.
Mr Reese is also head teacher at Greenacre School, in Walderslade.
The academy's sponsors - Rochester Diocese, Canterbury Christ Church University and Medway Council - say they aim to achieve the highest standards in learning and behaviour.
In a joint statement they added: "Mr Reese is an experienced school leader who is committed to improving the outcomes and opportunities for young people through partnership working within and across schools."
'Two campuses'
The Church of England academy, which specialises in maths with ICT and music, replaced Medway Community College and Chatham South School.
It operates from two campuses in Magpie Hall Road and Letchworth Avenue.
Medway Community College was in special measures for over two years before being declared satisfactory by Ofsted in April last year.
It closed in August, along with Chatham South.
Construction work is due to start later this year on a new academy building on the Magpie Hall Road site, expected to be opened in 2013.