Children wait 16 months for mental health care in Kent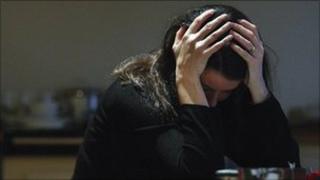 Children in need of mental health care in West Kent have been waiting up to 16 months for treatment.
The delay was revealed in a survey of GPs carried out by MP for Tunbridge Wells, Greg Clark, which also raised concerns about inappropriate referrals.
Further problems included a gap between adolescent and adult care services affecting patients aged 16 to 18.
NHS West Kent has now invested an extra £750,000 in the service, which should help another 1,000 children each year.
Conservative MP Mr Clark's survey, carried out in July last year, was prompted by complaints and concerns raised by parents and carers about Child and Adolescent Mental Health Services (CAMHS).
They said waiting times, often much longer than the 18-week NHS guidelines, were having a real impact on family life and patients' conditions.
'Saddened by stories'
"Compared to other areas of health, mental health services are all too often neglected and this was certainly the case in West Kent," Mr Clark said.
"I was very saddened by the stories parents and carers were telling me. I am delighted, therefore, that local health chiefs have finally agreed to address some of the problems."
Improvements to the service will see specialist nurses made available every day and out of hours to provide assessments for under-18s at Darent Valley Hospital, Maidstone Hospital and Tunbridge Wells Hospital at Pembury.
A specific package for young people newly diagnosed with mental health problems will be introduced, while the transition from CAMHS to adult services will be improved.
Young people with Attention Deficit Hyperactivity Disorder (ADHD) in north west Kent will be offered access to support clinics and home visits in times of crisis.
Helen Buckingham, deputy chief executive of the three Kent and Medway Primary Care Trusts, said: "We recognise the importance of protecting young people's mental health and wellbeing, and this investment will be a great boost to local services."