Charles Dickens' Kent home to be opened to the public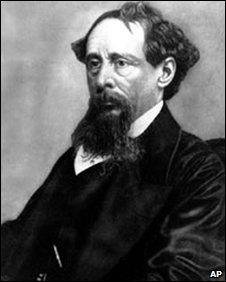 The former Kent home of Charles Dickens is to be turned into an International Heritage Centre.
The plans have been revealed by Gad's Hill School, which currently occupies the building at Higham, near Rochester.
It is to build a new £10m building in the grounds of the old house, allowing Gad's Hill Place to be turned into a museum and heritage centre next year.
Dickens penned classic novels such as Great Expectations and A Tale of Two Cities at the property.
Project leaders hope to attract visitors from across the world to the Grade I-listed Georgian building.
The independent school for three to 16-year-olds has used the site for teaching since the 1920s.
Headmaster David Craggs has long campaigned for pupils to leave the 18th Century house and for Dickens' home to be opened to visitors on a permanent basis.
"We've been able to do this because the school has become more and more successful over the years," he said.
"It's scandalous that Dickens' home has never been opened to the public. The school has occupied it for the best part of 90 years.
"Trying to run a school in what is a very old building is becoming more difficult."
Mr Craggs said the ground floor and the basement of the building had been preserved in its original state.
"My study, for example, if the man [Dickens] walked in tomorrow he would recognise it as if he'd walked out the day before."
Marion Dickens, the author's great-great granddaughter and a governor at the school, said Gad's Hill was the only home ever owned by Dickens.
"He became very attached to it as a poor small boy living in Chatham... it was his impossible dream to live in it."
He bought the house in his early 40s once he was a successful author, she said, adding that it was "a sanctuary that he came home to... this house mattered more to him than any other".
Related Internet Links
The BBC is not responsible for the content of external sites.