River Medway deaths prompt water safety campaign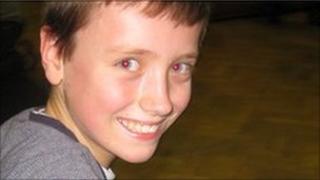 A campaign is under way to promote water safety following the death of two young people on Kent's River Medway.
The initiative brings together emergency services, council chiefs and leisure centre providers.
Alex Chappell, 12, died after getting into difficulties while playing on a rope swing over the water at a park in Tovil, near Maidstone on 30 May.
Cameron Sandell, 14, died in a canoeing accident at Teston Lock, near Maidstone, on 17 April.
Free swimming courses
As part of the campaign, Kent Fire and Rescue Service (KFRS) and Kent Police said it would be visiting schools to warn them about the dangers of playing near water.
Steve Griffiths, KFRS's director of community safety said: "These recent tragic incidents have highlighted the need for extra vigilance around water."
Kent County Council said it would remind headteachers to warn children about the risks of rivers and lakes.
Maidstone Leisure Trust, which manages the leisure centre at Mote Park, has agreed to fund free swimming lessons.
The trust said it would spend £5,000 to provide a two-month swimming course for more than 130 primary schoolchildren.