Bids to save magistrates' courts in Kent and Wales rejected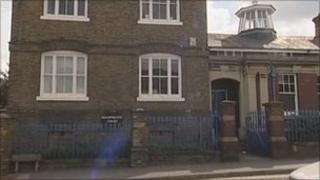 Legal challenges which were brought to prevent the closure of magistrates' courts in Kent and south Wales have been rejected at the High Court.
The Lord Chancellor announced in 2010 that 142 magistrates' and county courts would be shut to save £41.5m a year.
Action was brought to try to overturn the decision to close magistrates' courts in Sittingbourne and Barry.
But three High Court judges dismissed the challenges, concluding the Lord Chancellor had been "lawful".
Longer journeys
The Sittingbourne action was the first to reach the High Court following the decision to close the courts.
It was brought by local solicitors Robin Murray and Co which claimed the move would lead to a big delay in cases in the area being heard.
William Clegg QC, representing the firm, said magistrates, witnesses, defendants, police and other agencies would face longer journeys to alternative courts.
He added that the consultation process was flawed and the decision should be quashed.
'Important case'
Announcing the ruling of the court in the Sittingbourne challenge, Mr Justice Beatson said the issues raised by the firm were important.
He added: "We have, however, concluded that the Lord Chancellor's decision was lawful."
The Barry case was brought by the Vale of Glamorgan Council.
Dismissing the action, Lord Justice Elias said it was "an important case for the people of Barry".
But he said: "We have come to the clear conclusion there was no error of law in the approach of the Lord Chancellor and therefore this application fails."