Martin Narey's report cites adoption failings in Kent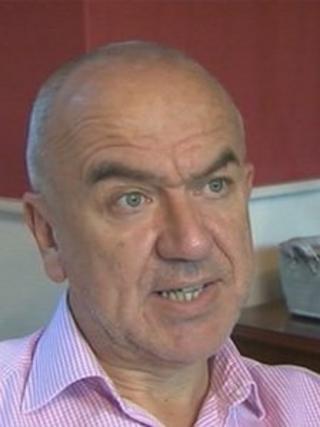 A critical report into adoption services in Kent has said the authority has lost its "grip" and a deterioration in services should have been noticed.
The report by the government's adoption adviser pointed out a huge imbalance between children waiting for adoption and the families who could take them.
Martin Narey, former head of Barnardos, highlighted 23 recommendations.
Councillor Jenny Whittle conceded that Kent County Council needed to make improvements.
The Conservative member for children's services said: "There's been a lack of focus across the council to supporting the adoption service and really making sure that it's our top priority to really get as many children as possible who are suitable for adoption being adopted quickly.
'Renewed focus'
"Seven years ago, 135 children were adopted. Last year it was 59.
"I think with a renewed energy and focus and vigour we can really get back to those numbers."
One of the criticisms raised by Mr Narey in his report, which was commissioned by Kent County Council (KCC), was the time taken to adopt a child.
He said: "It's not my suggestion that staff there [KCC] aren't working hard, but they're not working productively.
"There needs to be more urgency in getting parents in Kent to adopt the children in Kent who are waiting for adoption.
"If they don't do this, there'll be a crisis."