Two Kent council sacked for 'offensive wall'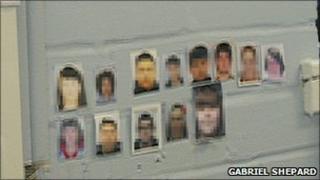 Two members of Kent County Council staff have been sacked after an investigation into allegations disabled children had been mocked.
The authority said two other staff members had also been disciplined.
The allegations centred on the school transport office, where staff pinned up pictures of children.
The council said: "The investigation concluded there were no children with special needs involved but there was a case to answer."
The investigation by the council focussed on a photo taken of an office wall with images of children pinned to it.
It is believed the pictures were sent to the council office at Kings Hill, West Malling, by parents applying for school bus passes.