Kent water meters transmit data in Veolia Water trial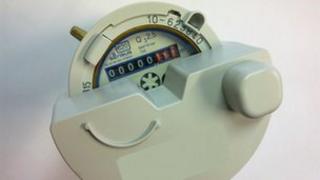 More than 10,000 water customers in east Kent are to have their meters read remotely as part of a three-year trial to assess the meters' effectiveness.
Veolia Water is running the scheme in Folkestone and parts of Cheriton.
The firm said better access to information would help it monitor the changing patterns of water demand.
Engineers will be in the area to convert meters next week by adding a clip-on device that transmits readings via a radio signal.
Veolia Water said about 800 meters would be brought into operation by April 2012, and about 10,600 properties would be involved in the trial.
Head of customer relationships Pauline Wilson said data security had been rigorously assessed, and the company had looked at every stage of the process to ensure meter reading and bills remained confidential.