Michael Stone fails in judicial review bid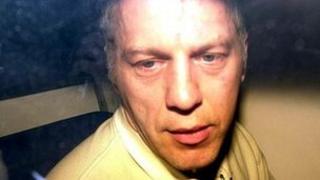 The man who murdered Lin and Megan Russell has failed in a bid for a judicial review of his case.
Michael Stone was seeking permission to challenge a decision of the Criminal Cases Review Commission (CCRC) not to send his case to the Court of Appeal.
Stone was originally convicted of the 1996 attacks in Chillenden, Kent in 1998 and then again at a retrial three years later.
He was also found guilty of attempting to murder Megan's sister Josie, now 24.
Last year, the CCRC decided there was no new evidence to justify a fresh appeal.
But lawyers for Stone asked Lord Justice Hooper and Mr Justice Singh for permission to seek court orders forcing the CCRC to think again.
The hearing centred around the evidence of a man called Alan King who came forward to say that a key prosecution witness, to whom Stone had confessed, was lying.
But the judges concluded that the CCRC was entitled to find that the Court of Appeal would not find Mr King's evidence credible as he had taken eight years to come forward.
Mrs Russell and her daughters were attacked with a hammer by Stone as they walked along a country lane. Megan was six and Josie was nine.
Stone is serving three life sentences and has been told he must serve at least 25 years in jail.
The Criminal Cases Review Commission (CCRC) sent a 75-page document to Stone's lawyers setting out its reasons for the refusal to grant a new appeal in January 2009.
Sole survivor
On the day of the murders, Dr Shaun Russell was told that he had lost his whole family.
It was only when a policeman at the scene noticed Josie move that it was realised she survived the attack.
After the killings, Josie and Dr Russell returned to the Nantlle valley in Gwynedd, where the family had been living before the move to Kent.
Josie is now a textile artist whose most recent exhibition opened in Anglesey in October.
Last year she bought back her childhood home in Gwynedd, where she lives next door to her father.