Kent County Council boss leaves with £400,000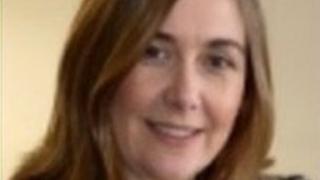 The managing director of Kent County Council (KCC) is to leave after 18 months in the post with a severance package believed to be about £400,000.
Katherine Kerswell, who joined in March 2010, will not be replaced as the council looks to make spending cuts.
Leader Paul Carter said the Conservative-run council would be able to operate very successfully without a managing director.
Lib Dem councillor Tim Prater said it was an experiment that could go wrong.
Ms Kerswell joined KCC from Northamptonshire County Council.
A KCC statement said she had done an exceptional job reshaping its management arrangements and was a first-rate public servant.
It added she would be leaving the council to pursue new interests.
'Enormous savings'
The decision to remove the post is to be debated by the council on Thursday.
Mr Prater said: "A decision is to be made next week as to whether to have a managing director or not and yet Kent announces a week before that the managing director has gone.
"What a way to run a council.
"We are talking about a £200,000 salary, which is a great deal of money but the budget of the county council is £2bn.
"The potential costs of there not being someone in overall charge are massively higher."
Mr Carter said he could not discuss her severance package but did not deny the £400,000 figure.
"Authorities up and down the country are having to make enormous savings," he said.
"I and my cabinet have made the decision that to deliver further efficiencies and a more streamlined organisation we can operate very successfully without a managing director."
He said local government now had cabinets working with the leader as the executive and so no longer needed a chief executive or managing director.