Thanet offshore wind farm in Ramsgate being repaired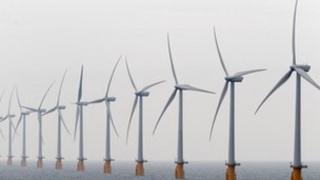 One of the world's biggest offshore wind farms off Kent is running at reduced capacity while a fault is repaired.
Swedish energy giant Vattenfall said an export cable needed to be fixed at the wind farm in Ramsgate.
The 100 turbines at the £780m wind farm generate enough electricity to power 200,000 homes.
Jason Ormison, the head of media relations, said the company expected to return to normal next month.
He said: "We are still exporting power to the national grid, albeit on a limited basis on occasion when wind speeds exceed certain levels."