Grant for Canterbury homeless charity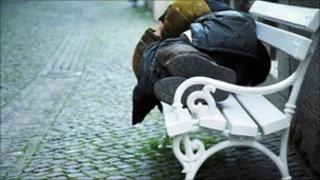 A Canterbury based charity which helps homeless people in Kent has been given a funding boost.
Porchlight is to get a £160,000 share of a Department for Communities and Local Government grant.
The charity said it would use to the money to enable trained mentors to help young former homeless people adapt to their new lives.
Chris Coffey said: "This service is not a substitute for statutory support but a response to welfare reform."
The funding will enable Porchlight to help find suitable private accommodation for people under the age of 35 who are able to live independently.
Mr Coffey said: "Porchlight has been working closely with private landlords for some time and with the help of dedicated volunteers we aim to support people in sustaining tenancies and helping them to feel part of their local community."
The charity Crisis was allocated £3m from the Department for Communities and Local Government and invited voluntary organisations to bid for a share of the money.
Leslie Morphy, from Crisis, said: "Most single homeless people have little chance of acquiring council accommodation and finding a flat in the private rented sector can be a complex and expensive option."