Securitas raid: Stuart Royle jailed for six more years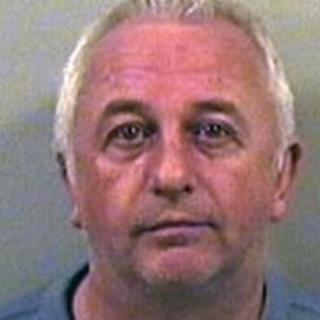 A former car salesman who was jailed in 2008 for his role in Kent's £53m Securitas raid will serve a further six years, Kent Police have said.
Stuart Royle, 53, appeared at Maidstone Crown Court on Thursday after failing to comply with a £2m confiscation order and was given the additional term.
In January 2010, a judge gave Royle six months to comply with the order.
Royle was jailed indefinitely for his part in the Securitas raid and told he would serve at least 15 years.
Family kidnapped
He had been convicted of conspiracy to kidnap, conspiracy to rob and possession of a firearm.
Seven men have been jailed for their roles in the raid in February 2006.
On the night of the robbery, which became Britain's biggest cash raid, the manager of the Securitas depot in Tonbridge, his wife and young child were kidnapped to allow a gang to gain entry.
Fourteen Securitas staff members were tied up at gunpoint as the robbers loaded cash on to a lorry.