Sniffer dogs check Manston cargo samples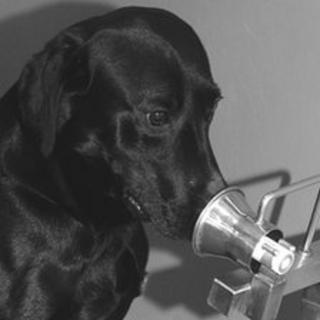 Specially-trained dogs are being used to check air freight from Kent for explosives by sniffing samples of air.
Cargo from Manston is wrapped in plastic and then some of the air is extracted before being scrutinised by dogs at Heathrow.
The dogs are able to detect explosives from the odour of the air sample.
The process is used where items, such as machinery and vehicles, are too large to go through Manston's own X-ray scanners.
Phil Ray, from Airworld Security, the company carrying out the checks at Heathrow, said cargo had to be made airtight for at least two hours before a sample could be taken.
'Cope with all traffic'
Security staff in Kent take the samples under CCTV conditions and the sniffer dogs carry out the tests on the same day before cargo is loaded on to aircraft.
Manston airport's dedicated facility for the system, known as Remote Explosive Scent Training (Rest), has now been inspected and approved by the Department for Transport.
Airport chief executive Charles Buchanan said it allowed the airport to handle almost any type of cargo.
He said he expected the procedure would be used two or three times a month and allow Manston to take an extra 30 flights a year.
"We can now cope with all types of traffic, not just 90% as before," he said.