High-speed trains service subsidy kept for Deal and Sandwich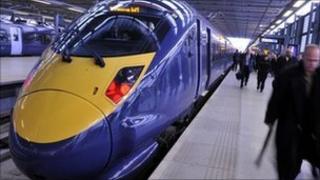 High-speed rail services connecting Deal and Sandwich with London are to continue to be subsidised by Kent County Council for another two years.
The authority has agreed to continue funding the five-trains-a-day service until Southeastern's rail franchise comes up for renewal in 2014.
Three trains operate during the morning rush hour and two in the evening.
Southeastern said since the start of the service in September it had seen a 30% growth in trips to and from Deal.
It also said there were about 40 additional passengers travelling daily on the route, while its high-speed service as a whole had grown by a million journeys in its second year of operation, with 8.4 million passengers in 2011.
The trains stop at Deal and Sandwich before following the established route via Dover to St Pancras.