Greenpeace warned over 'statements on chimneys' advert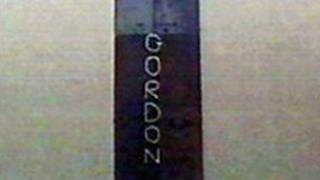 Greenpeace has been warned not to encourage anti-social behaviour after an advert asked supporters to sponsor painting of a power station chimney.
The ad asked for donations to pay for Greenpeace to paint a chimney and used an example of activists painting the Kingsnorth power station in Kent.
The Advertising Standards Authority (ASA) said that similar activity might lead to illegal or anti-social acts.
Greenpeace said the Kent activists were cleared of criminal damage.
The advert, which appeared on Greenpeace's internet sponsorship page in December, said: "Chimneys, they're a bit dull aren't they?
"We prefer them when they have statements written down them, like 'no new coal' or 'stupid', which say what we think about them."
Chimney scaled
An internet user complained that the appeal was harmful and irresponsible because he believed it encouraged consumers to sponsor an illegal activity and encouraged and condoned anti-social behaviour.
Six Greenpeace activists were charged with causing criminal damage during the protest at Kingsnorth in 2007.
The chimney was scaled and the word "Gordon" was painted on it in a protest over coal-fired power.
They were cleared by a jury at Maidstone Crown Court the following year.
Protect planet
Upholding the complaint and ruling that the ad on the internet must not appear again, the ASA said that although the Kingsnorth activists had been found not guilty of criminal damage, similar activity might lead to acts that were illegal or anti-social.
"We therefore concluded that the ad was harmful and irresponsible because it encouraged and condoned anti-social behaviour."
Defending the ad, Greenpeace said it took non-violent direct action based on the intention to protect the planet from environmental harm and did not aim to break the law.
It said its actions came from deeply held values, which it believed were for the good of society, and therefore refuted the allegation that it would do anything anti-social.