Sandwich Pfizer site not sold after exclusive talks end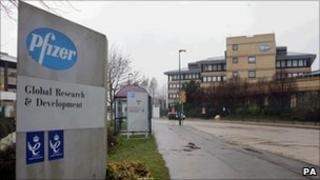 Talks between Pfizer and a property developer over the sale of the pharmaceutical company's site in Kent have ended without a deal.
In January Pfizer entered into a period of legal exclusivity with a consortium led by London & Metropolitan for the sale of the site near Sandwich.
The two parties have been unable to agree commercial terms.
A spokeswoman for Pfizer said the company remained focused on the sale of Discovery Park.
She added the company had begun new discussions with interested parties.