Dover Regatta cancelled after council funding cut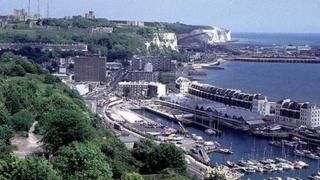 The organisers of a Kent regatta have announced this year's event will not go ahead because of a lack of funding.
Dover Regatta Events Ltd said Dover Town Council's contribution had had to be reduced due to the number of Olympic related events in the port.
Andy Cooper said: "We didn't think we could make up the £3,500 shortfall by fundraising alone."
He said the RNLI's dragon boat racing, which forms part of the regatta, would still go ahead in July.
Dover Town Council told the organisers on Tuesday it would not be able to offer as much funding as it had for previous regattas due to the pressures of other events in the town.
The organisers then made the decision they would be unable to hold the event.
Mr Cooper said: "We are as confident as we can be of getting funding for next year's event."
During the 2009 regatta a man was killed after two powerboats collided during a race.