Child rapist Darren Leggett jailed indefinitely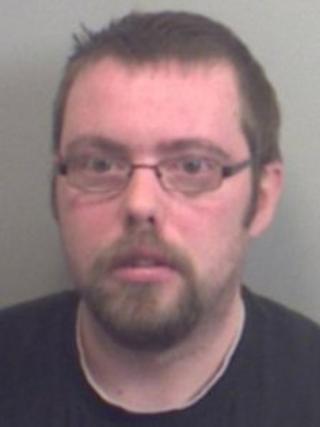 A 32-year-old man from Kent has been jailed indefinitely after pleading guilty to 31 counts of child sexual abuse over a six-year period.
Darren Leggett, previously of Mount Avenue, Yalding, filmed his abuse of children as young as six and set up two websites to share images and videos.
He was jailed at Maidstone Crown Court and given an indeterminate sentence.
He must serve at least seven years and has to prove he is no longer a danger before his release can be considered.
He will also be required to sign the sex offenders register for life, and will undergo a sex offender treatment programme.
The offences included four of child rape, taking, possessing and distributing sexual abuse images of children and arranging a child for sex.
His crimes came to light when the Internet Watch Foundation (IWF) received an anonymous tip-off from a member of the public who had discovered one of the two websites he had created for distributing sexual images of children.
'Depraved desires'
After discovering a second linked website, the IWF passed their findings onto the Child Exploitation Online Protection (CEOP) centre and they were able to identify where the website originated.
Leggett was arrested on 10 February after Kent Police officers set up an operation during which he arranged to pay for sexual abuse of a child.
During a search of his home, police seized his computer and memory sticks, and found 36 films he had made in which he committed a string of sexual abuse offences against three young children.
Sentencing Leggett, Judge Statman said he was deemed such a danger to children that only an indeterminate sentence was sufficient.
Det Sgt Dave Shipley, senior investigating officer for the case for Kent Police, said: "Leggett used children as objects for his depraved desires, as commodities which he was content to trade and share with others, with no thought for the impact his actions would have on his victims.
"Through the joined-up working of the agencies involved, a dangerous man has been brought to justice for his crimes.
"As a result, we have been able to identify the victims and take steps to ensure they are protected from any further harm."