Wigmore church roof targeted four times for lead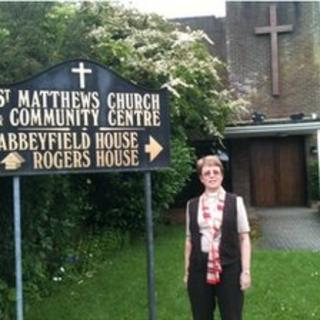 A church in Kent is counting the cost after being targeted by metal thieves.
Lead flashing was stripped from the roof of St Matthew's Church, in Drewery Drive, Wigmore, causing thousands of pounds worth of damage.
It was discovered when someone went onto the roof to look for a leak resulting from a previous incident.
The Reverend Bonnie Appleton said the cost of replacing the damaged roof was unlikely to be met through insurance because they had been targeted before.
She said money for the repairs would have to come from donations and fundraising.
'Victimless crime'
Earlier this year, a small amount of lead was taken from the church roof on two separate occasions, with larger amounts of lead flashing being removed overnight in two recent incidents, on 13 and 14 June.
"The sad thing about that is less than 10 years ago we had the whole roof for the church and the community centre replaced because of concrete cancer and that cost the congregation £280,000.
"This isn't a victimless crime. This has affected and will affect many of the people who come to our church and who want the church to be here," she said.
The lead flashing will be replaced with a synthetic material as a temporary measure to avoid any further risk of theft.
Mrs Appleton warned that anyone venturing up on the roof would be risking their life because it had been left so thin they could fall through it.