Honorary degree for Maidstone Studios boss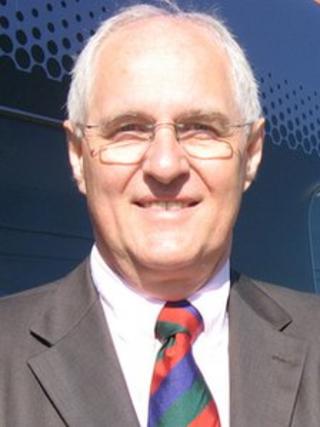 A media entrepreneur from Kent who has worked in television for more than 35 years will be given an honorary degree from the University for the Creative Arts (UCA).
Geoff Miles, who is chairman of Maidstone Studios, will be presented with an honorary Master of Arts degree.
Mr Miles worked as a producer and director on BBC One programmes, including the Paul Daniels Magic Show.
In 2002 he led a consortium to buy Maidstone Studios.
'Distinguished career'
Dr Simon Ofield-Kerr, who is the vice-chancellor at UCA, said: "Geoff has had a long and distinguished career in television and produced some of the biggest names in showbusiness.
"Since becoming chairman, he contributed a great deal to the Kent business community and has opened many doors for UCA and our broadcast media students at the Maidstone Studios."
Other people to be given honorary degrees, include Deyan Sudjic, who is the director of the Design Museum, in London, and Design Council chief executive David Kester.
UCA has campuses in Kent and Surrey.