Father's jail threat in Kent school holiday row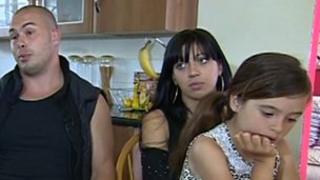 A Kent father who was fined for taking his daughter out of school for a family holiday has said he would rather go to prison than pay.
Chris Epps, of Millfield, Hawkinge, and his partner Alex Payne were each fined £50 for taking their seven-year-old on a £140 trip to a holiday park.
The fines later doubled when they failed to pay. Both will appear before Folkestone magistrates in September.
Kent County Council said it took unauthorised absences very seriously.
Holiday form refused
A council spokesman said: "Parents should give the school at least two weeks' notice of any intention to go on holiday during the school term and need to be aware that schools should only approve such requests in very exceptional circumstances.
"The county council takes unauthorised absence from school very seriously and supports schools to maintain high levels of school attendance.
"This support will include prosecuting parents for persistent absence if a penalty notice has been issued by the school and the fine has not been paid."
Mr Epps, who has two other children who are younger than school age, said his family had not had a holiday for a long time so they looked for a cheap holiday and booked it at Christmas.
Adding that the family could not afford to go after April, he said prices were "just way out of our league".
He said he completed a school holiday form to request absence for his daughter from The Churchill School in Hawkinge, but the request was turned down.
Mr Epps said the family went on holiday anyway, which was the first time he had taken her out of school during term-time.
About a month after the holiday, both parents received fines from Kent's education authority.
Mr Epps said he telephoned the authority to object, but both parents were later served summonses.
He said he would refuse to pay a fine and added he was prepared to go to prison.
A date for the court hearing has been set for 27 September.