Robber Keith Cockerton absconds from Kent prison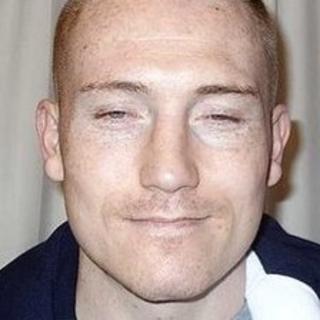 A convicted robber is missing after failing to return to a Kent prison.
Kent Police said Keith Cockerton, 28, failed to return to Blantyre House, near Goudhurst, at 20:00 BST on Saturday after community release.
People have been warned not to approach Cockerton who was given an indeterminate sentence in 2006.
He is white, 5ft 10in with shaved ginger hair and was wearing a pink polo shirt and blue shorts. Anyone spotting him is advised to contact police.
Blantyre House is a resettlement jail for long-term male prisoners designed to prepare them for release.