Adoption details sent in error by Kent County Council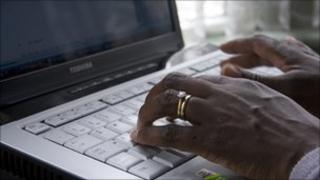 The personal details of a family and children involved in an adoption process have been sent by a Kent council to a BBC employee in Bristol.
Kent County Council sent the names, address and details of adoption meetings to Andrew Douglas by email.
The council said it was investigating the error, a "serious breach".
Last year, civil liberties campaigners Big Brother Watch rated the council as joint worst in the country over the loss of private data.
Nick Pickles, of Big Brother Watch, said: "The information involved is very sensitive with details of children involved.
"It highlights that although accidents do happen in local authorities, just a wrong email can have huge consequences for people's lives."
Mr Douglas said the email just appeared in his email inbox.
Jenny Whittle, cabinet member for specialist children's services at Kent Council Council, said: "This is a very serious breach of data protection.
"We will be contacting the people involved and have started a full investigation."