Equalities Minister Helen Grant criticised over sick pay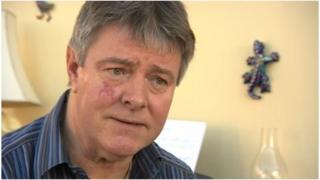 A man working for the Equalities Minister Helen Grant has said he is disgusted after she altered his contract to cut his sick pay.
Constituency assistant Tony Williams made the discovery after he needed time off work for a heart condition.
The Independent Parliamentary Standards Authority (Ipsa) said the standard contract should not have been changed.
The Ministry of Justice, where the Maidstone MP works, said it was changed to give taxpayers a "fairer deal".
It added that the new contract was sent to Ipsa for scrutiny and it did not raise any concerns.
Mr Williams' contract said he was entitled to up to two weeks' sick pay.
However, Ipsa said the standard job contract issued by MPs should not have been changed and he should have been entitled to up to a total of 26 weeks on full pay.
"It was a part of the contract I had never looked at because I hadn't been signed off by the doctor for 27 years," said Mr Williams.
Mrs Grant refused to comment.