Medway schools league table failure prompts meeting call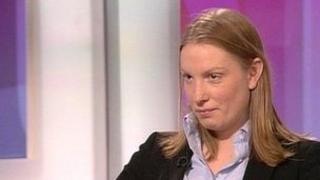 An MP is demanding a meeting with a local authority which came bottom in England's primary school league tables.
Fewer than three quarters of 11 year olds in Medway reached benchmark levels in English and maths.
Conservative-led Medway Council said schools were making "steady progress" in the Sats results.
Tory MP for Chatham and Aylesford, Tracey Crouch, said schools in Medway had not improved as quickly as in other areas.
She said: "There have been some improvements, that's true, but the local authority has not improved as quickly as other schools around the country.
"There are challenges in the area with deprivation and the transient population, and this is creating challenges in the schools."
Medway Council said the number of children achieving Level 4 in both English and maths had increased from 67% to 72%.
Councillor Les Wicks said: "The tables released on Thursday do not portray a balanced picture, with some schools in Medway having more than 80% of students achieving Level 4 in English and maths.
"The challenge now is to bring all schools to this level."