Kentish Flats windfarm expansion proposal approved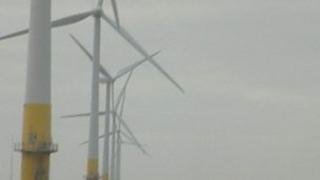 An expansion of a windfarm off the Kent coast has been given the go-head by the government.
There are currently 30 turbines in the Kentish Flats windfarm, with another 17 planned by Swedish owner, Vettenfall.
Construction is due to start in 2015 at a cost of more than £150m after consent was granted by the energy secretary on Tuesday, the company said.
Goran Loman, the company's project manager, said he hoped local businesses would benefit from the investment.
"The decision is good news for businesses in and around Whitstable and Herne Bay. We have already engaged with well over 100 local companies," he said.